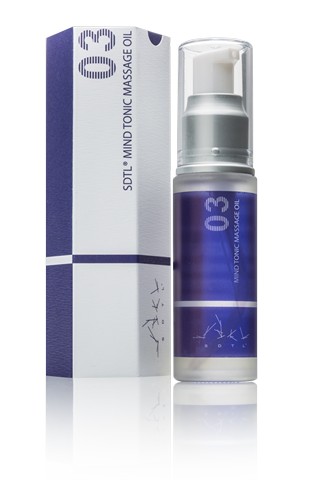 SDTL® Mind
Tonic Massage Oil Collection
Calms the mind, Relieves stress
Busy lifestyle makes you feel tired, depressed or even not having a good sleep?
In fact, these may be closely related to stress. Excessive stress can cause nervousness, emotional instability, and can cause insomnia and gastrointestinal discomfort. Using SDTL® Mind Tonic Massage Oil for proper massage can help stabilize mood, relieve stress, and improve sleep quality, therefore alleviates the health problems caused by stress.
(Click here to enter SDTL® HK Official Store Online. Products shown in SDTL® shop website are available for customers in HKSAR only. Customers from overseas, please send email to [email protected]. Customers in Mainland China, please visit SDTL® WeChat Official Account or send email to [email protected].)
1. Calm the mind, Relieve stress
SDTL® Mind Tonic Massage Oil contains Lavendar Extract. Its small biomolecules can quickly penetrate the skin to reach the cell core for quickly calming the mind and relieving stress, therefore sleep quality is improved.
2. Improve immunity, Repair skin cells
Lavendar Extract in SDTL® Mind Tonic Massage Oil also has anti-bacteria and anti-inflammtion properties, this helps to speed up skin wound recovery and has significant improvements for dealing with burns, rashes and eczema.
Olive Oil, Olive Polyphenol, Vitamin D, Lavender Extract
Main ingredient : Lavender Extract – A few hundreds years ago, westerners have widely adopted lavender as medicinal herbs. Its unique fragrance can stabilize emotions, relieve stress, have calming and relaxing effects. It is also often used to solve insomnia and improve sleep quality. In addition, the linalool contained in lavender can remove insects and bacteria, purify the air, protect the skin and help to speed up skin wound recovery.
✽ Contains only Pure, Natural Ingredients.
✽ No Sythetic Chemicals, Coloring or Fragrances.
✽ No Animal Derived Ingredients or Animal Testing.
Please read entire leaflet before use. Can be used daily or as often as needed.
1. Shake it well before use to activate small biomolecules to release fresh energy.
2. Can be used on any parts of the body or whole body: Put the Massage Oil in the palm, apply by pressing it on the body or face, it can also be used for whole body massage.
*This is a natural product, some settling may occur, please shake well before use.