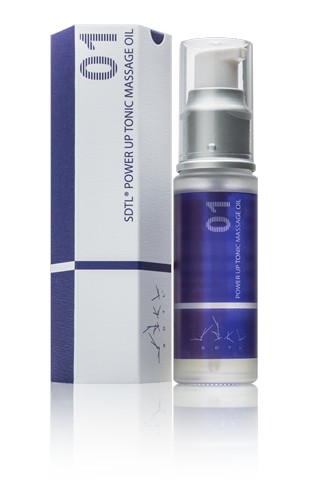 SDTL® Power Up
Tonic Massage Oil Collection
Eliminate stress fatigue and restore skin brightness
Often have the following problems: feel tired and without energy, skin turned yellow, decreased memory and poor concentration? If yes, then you may have chronic fatigue problems due to lack of oxygen in the cells.
SDTL® Power Up Tonic Massage Oil deeply repairs the cells, increases cellular oxygen, effectively eliminates chronic fatigue, restores energy and balances the body and mind. It can regulate emotions, stress, hormonal imbalance malnutrition caused by endocrine disorders. Also, SDTL® Power Up Tonic Massage Oil can eliminate harmful free radicals in the body to whiten the skin and enhance immunity.
(Click here to enter SDTL® HK Official Store Online. Products shown in SDTL® shop website are available for customers in HKSAR only. Customers from overseas, please send email to [email protected]. Customers in Mainland China, please visit SDTL® WeChat Official Account or send email to [email protected].)
Eliminate stress fatigue and restore skin brightness
SDTL® Power Up Tonic Massage Oil contains a very strong antioxidant - Olive Polyphenol, which can quickly penetrate the skin to reach the cell core for activating SOD activity, eliminating free radicals generated due to hypoxia, restoring cell vitality, making the cells filled with energy. This will effectively eliminate stress fatigue, restore energy, balance the body and mind, improve skin yellowish color and restore skin brightness.
Olive Oil, Olive Polyphenol, Vitamins (A,D,E), Carrot Extract
Main ingredient: Olive Polyphenol – The most important phenolic compounds in olive and olive leaves, rich in vitamin E. Studies have shown that olive polyphenol has a strong antioxidant effect, which can eliminate free radicals, improve the immunity, delay cell aging, facilitate wound healing, whiten the skin and have great health benefits.
✽ Contains only Pure, Natural Ingredients.
✽ No Sythetic Chemicals, Coloring or Fragrances.
✽ No Animal Derived Ingredients or Animal Testing.
Please read entire leaflet before use. Can be used daily or as often as needed.
1. Shake it well before use to activate small biomolecules to release fresh energy.
2. Can be used on any parts of the body or whole body: Put the Massage Oil in the palm, apply by pressing it on the body or face, it can also be used for whole body massage.
*This is a natural product, some settling may occur, please shake well before use.