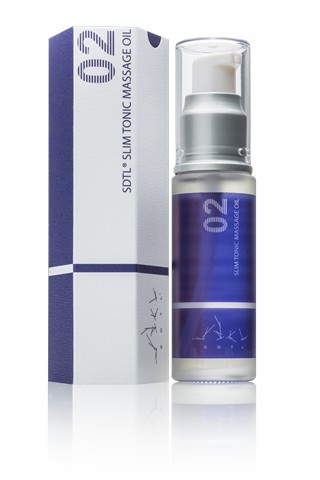 SDTL® Slim
Tonic Massage Oil Collection
Eliminates edema, Sculpts the body and slims the legs
The body's metabolism will slow down due to age, poor lifestyle and lack of rest, which will hinder the detoxification function, and toxins will accumulate in the body over time. Using SDTL® Slim Tonic Massage Oil for proper massage can help to warm the body and accelerate fat consumption. At the same time, it helps perspiration and detoxification, and enhances slimming effect. This is significant in dealing with the problem of lower body edema, so as to achieve a significant effect of shaping a pair of thin legs.
(Click here to enter SDTL® HK Official Store Online. Products shown in SDTL® shop website are available for customers in HKSAR only. Customers from overseas, please send email to [email protected]. Customers in Mainland China, please visit SDTL® WeChat Official Account or send email to [email protected].
)
Enhance circulation and metabolism, Eliminate edema, Sculpt the body and slim the legs
SDTL® Slim Tonic Massage Oil contains Rose Extract. Its small biomolecules can quickly penetrate the skin to reach the cell core for activating SOD activity and restore cell vitality for improving metabolism and circulation. It has the ability for detoxification and body slimming, acheving the best body slimming effect.
Olive Oil, Olive Polyphenol, Vitamin E & Rose Extract
Main ingredient : Rose Extract – Rose is a commonly used anther in both China and the western world for a long time. Rose is sweet and slightly bitter, its most obvious effect is improve qi stagnation, improve blood stasis and relieve menstrual pain. In addition, it can also improve the body's metabolism and circulation, help detoxification, and nurture our liver and stomach. Its aroma helps to relieve our stress.
✽ Contains only Pure, Natural Ingredients.
✽ No Sythetic Chemicals, Coloring or Fragrances.
✽ No Animal Derived Ingredients or Animal Testing.
Please read entire leaflet before use. Can be used daily or as often as needed.
1. Shake it well before use to activate small biomolecules to release fresh energy.
2. Can be used on any parts of the body or whole body: Put the Massage Oil in the palm, apply by pressing it on the body or face, it can also be used for whole body massage.
*This is a natural product, some settling may occur, please shake well before use.