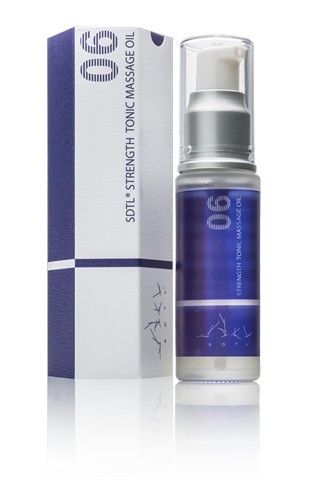 SDTL® Strength
Tonic Massage Oil Collection
Maintains joint flexibility, Restores normal mobility
Often feel pain in the hands, feet, and knee joints? Many people take the above problems lightly, thinking that it is purely joint strain or injury, but ignores the possibility of joint degeneration and delay treatment, leading to severe joint deformation, affecting normal mobility.Using SDTL® Strength Tonic Massage Oil for proper massage can reduce joint pain and stiffness, thereby reducing abnormal soreness and fatigue caused by joint pain and stiffness.
(Click here to enter SDTL® HK Official Store Online. Products shown in SDTL® shop website are available for customers in HKSAR only. Customers from overseas, please send email to [email protected]. Customers in Mainland China, please visit SDTL® WeChat Official Account or send email to [email protected].)
Reduce joint pain and stiffness, Maintain normal mobility
SDTL® Strength Tonic Massage Oil contains rich amounts of Cinnamon Extract, which has antiinflammatory and antioxidation effect for relieving joint pain. Cinnamon also has detoxification and analgesic effects, helping to relieve pain and stiffness of muscles and joints, restoring mobility. In addition, the Hydroxy-Cinnamic Acid (HCA) in cinnamon can increase the number of red blood cells produced, help blood circulation, strengthen the waist and knees, relieve joint pain and stiffness, and maintain normal mobility.
Olive Oil, Olive Polyphenol, Vitamin E, Fennel Extract, Cinnamon Extract
Main ingredient : Cinnamon Extract – Cinnamon is a traditional Chinese medicine. It helps to dispel body coldness and nurture the stomach, facilitate blood circulation, and relieve pain and discomfort. It also helps to alleviate pain and stiffness of muscles and joints, and makes depressed women less discomfort during menstrual period. Since Cinnamon can help to facilitate blood circulation, it can improve the chilling problem of hands and feet.
✽ Contains only Pure, Natural Ingredients.
✽ No Sythetic Chemicals, Coloring or Fragrances.
✽ No Animal Derived Ingredients or Animal Testing.
Please read entire instruction of us before use. Can be used daily or as often as needed.
1) Shake it well before use to activate small biomolecules to release fresh energy.
2. Can be used on any parts of the body or whole body: Put the Massage Oil in the palm, apply by pressing it on the body or face, it can also be used for whole body massage.
*This is a natural product, some settling may occur, please shake well before use.