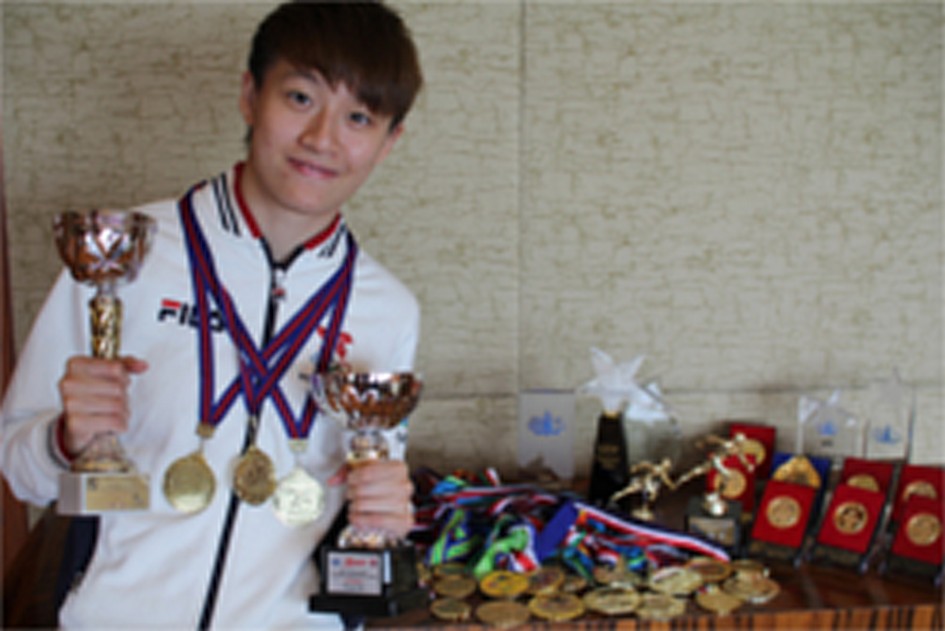 Lam On Ki
SDTL® Ambassador
Lam On Ki – Hong Kong Athletics 100m Sprint Youth Team Record Keeper
Product Sharing
My daily schedule is attending the class and I rush to train after class. When I returned home I have to do homework and prepare for the next day's schoolwork. In fact, after training, I returned home and got very tired, so I could not complete the academic work and my physical recovery was very slow too.
I started using SDTL® Energy Cube® two weeks ago. I then had a game.
My record was 12.6 seconds. After using SDTL® Energy Cube® in two weeks, my record was improved to 12.3 seconds. I am so happy that SDTL® Energy Cube® has helped me improve the performance of the game.
I got up in the morning and looked into the mirror. I found that after using SDTL® Energy Cube®, the skin on my face was better than before, and the pores were also reduced. The acne on the face has also begun to become less. I think SDTL® Energy Cube® is the best supplement for healthy energy. At the same time, the cells can be regenerated.
After training, my muscles will accumulate much lactate, and my joints often feel painful. So I use SDTL® Join and help to restore the elasticity of my joints and muscles. I apply it to joints and muscles for external use. SDTL® Join restores the elasticity of my joints and muscles very quickly, allowing me to get the training of the next day. (May 2014)